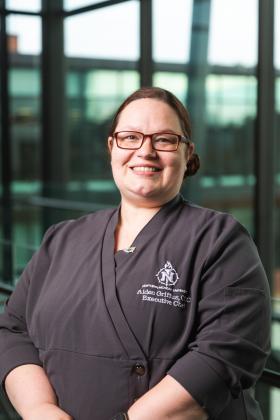 The Northern Michigan University Alumni Association will present a free virtual program titled "Elevate Your Holiday Leftovers" as part of its Northern Now monthly digital series at 7 p.m. Wednesday, Dec. 9. NMU Executive Chef Alden Griffus, CCC '10, will show viewers how to make her favorite leftover recipes, share stories from her childhood and professional experience, and answer questions live.
Participants will receive the recipes and link to the live stream when they register in advance at nmu.edu/alumniassociation/events.
Northern Now takes place on the second Wednesday of each month. The series provides a behind-the-scenes look at NMU students, departments, athletics and more on campus with exclusive tours, interviews and interactive events. Learn more at nmu.edu/alumni.

Click To Submit Press Releases, News, Calendar Items, and Community Events to mediaBrew radio stations WFXD, WKQS, WRUP, GTO, Fox Sport Marquette, and 106.1 The Sound
Marquette, Michigan Calendar; Ishpeming Calendar; Negaunee Calendar; Gwinn Calendar; Negaunee Calendar and Events; Upper Peninsula Calendar of Events; Escanaba Events and Calendar